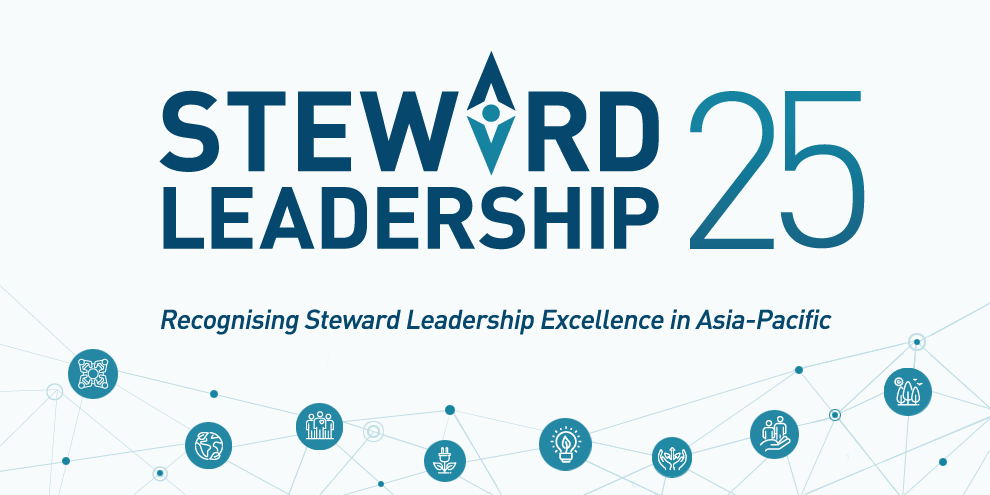 Steward Leadership 25 (SL25) is an annual listing of the 25 best projects of steward leadership excellence within the Asia-Pacific region. This initiative is jointly curated by Stewardship Asia Centre (SAC), INSEAD Hoffmann Global Institute for Business and Society, WTW and The Straits Times.

Applications closed 31 May 2023. Stay tuned for SL25 2024!
The initiatives showcased strategies that had a greater purpose beyond profit-making to tackle the existential challenges our society faces today, such as climate change and income inequality.